Final Fantasy TCG Starter Set 2018: FFXII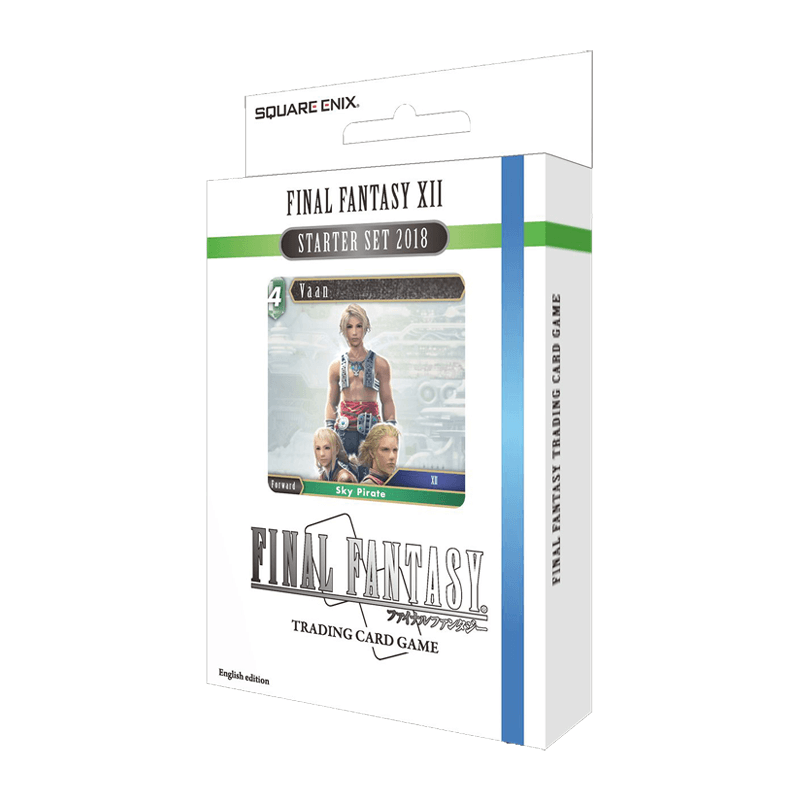 Final Fantasy TCG Starter Set 2018: FFXII
Final Fantasy TCG 
Starter Set 2018: Final Fantasy XII

Begin your FINAL FANTASY TRADING CARD GAME adventure with one of our STARTER SETS. Featuring some of your favorite characters!
Contents:
Each box includes 6 Starter Sets
Each Starter Sets includes:

One 50 card deck
One paper playmat
One set of rules
With one of our starter decks, you'll have everything you need to start playing the FINAL FANTASY TRADING CARD GAME.
Average Play Time: 20 min
Recommended Age: 13+
Release Date: 23 March 2018
*All images shown are from product in development and subject to change.